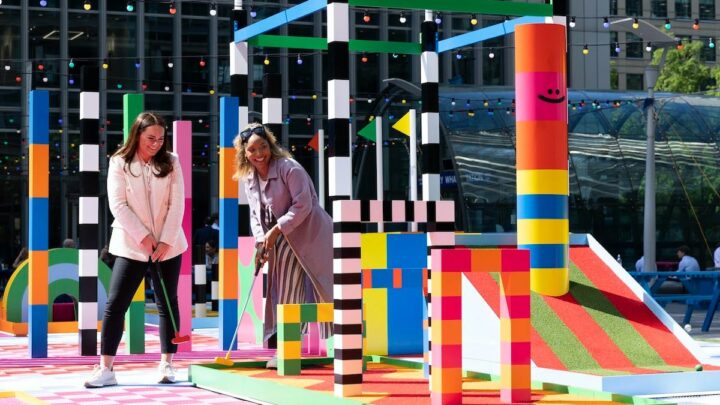 Looking for fun things to do in London this Platinum Jubilee weekend? We've got you covered with this guide to what's on in the capital over the four-day Bank Holiday.
We're sure you're aware by now that this weekend is the Platinum Jubilee Bank Holiday – so get your out of office on and prepare for a weekend of sunshine and celebrations.
Not only are there plenty of Royal celebrations taking place in the capital throughout the first weekend in June, but London's festivals are ramping up ahead of the summer and a whole host of wonderful exhibitions are in full swing.
This weekend is jam-packed with plenty of brilliant events, so you're not too short of things to do in the big smoke.
The only difficulty? Choosing which ones to do.
Best Things to do in London This Weekend
Immerse Yourself in a Royal Superbloom
From 1st June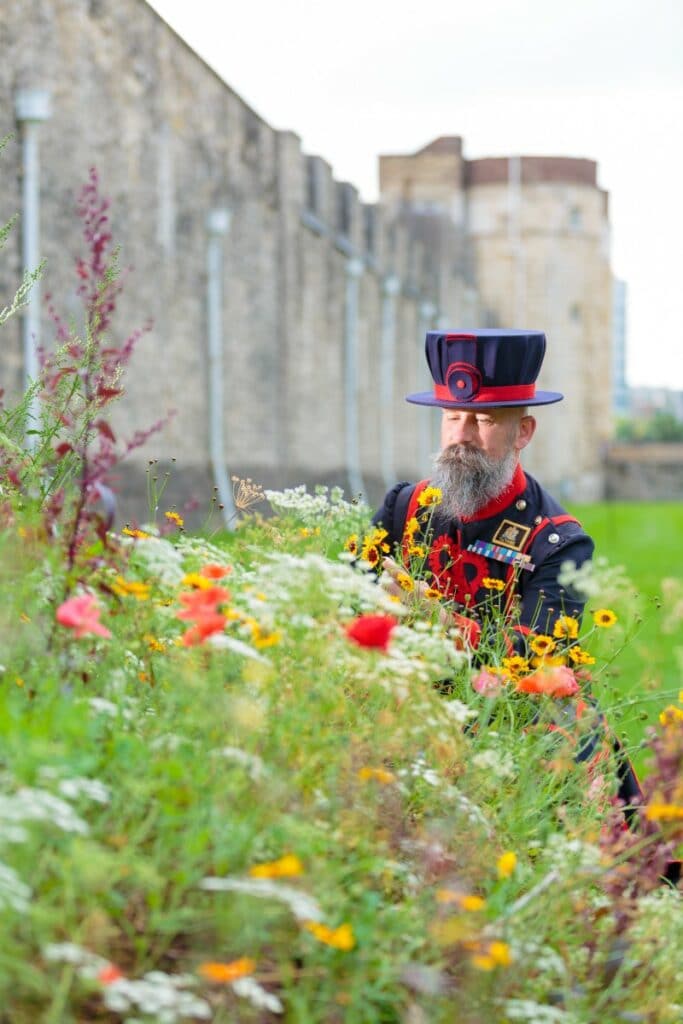 To celebrate the Royal Jubilee in London, the iconic tower has been covered in pretty blooms for a fantastical Superbloom event.
Plant guru Nigel Dunnett has used more than 20 million seeds to create a beautiful flower garden that will gradually erupt into a riot of colour over the summer months.
Upon arrival, visitors will be able to slide down into the moat on the Superbloom slide (an accessible entrance is also available) and into the floral oasis.
Watch an Extra-Special Edition of Trooping the Colour
2nd June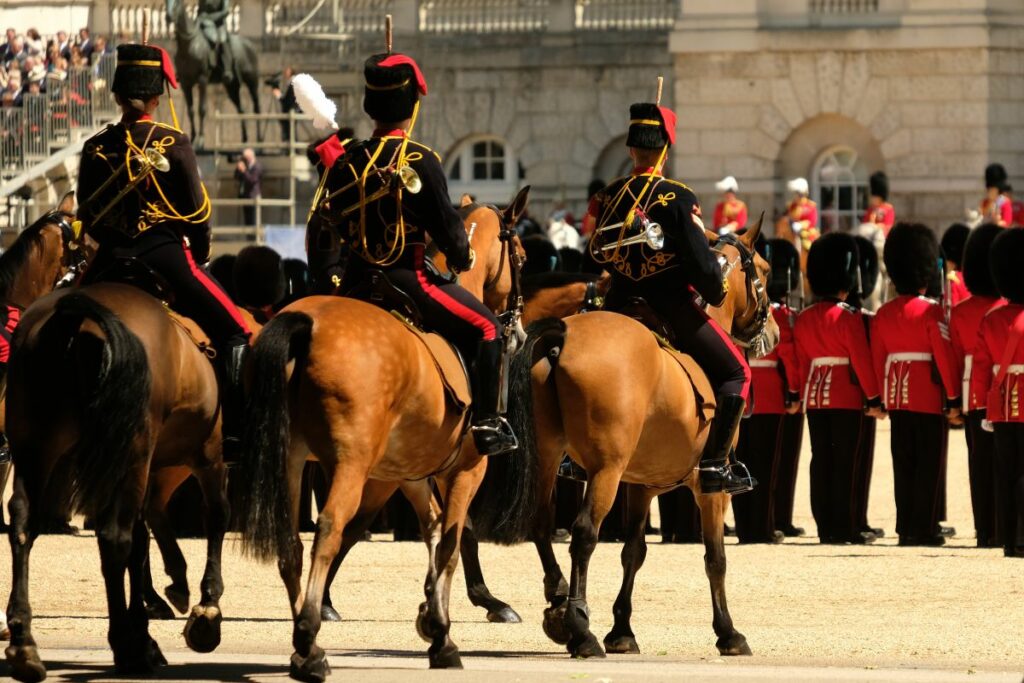 Trooping the Colour is always a momentous occasion on the calendar, though this year it feels more exciting than ever. Why? Well, over 1,400 soldiers, 200 horses, and 400 musicians will join the parade that marks The Queen's official birthday.
Head to Buckingham Palace around 9am to snag a great view.
Marvel at The Pound Shop Exhibition
Select Gallery
2nd – 5th June
Fancy something a little bit different this weekend in London? Printmaker Jason Lilley will transform the Select Gallery into 'The Pound Shop', in order to commemorate the Queen's Jubilee.
Lilley's fabulous new collection reimagines the old one-pound notes, using them as his canvas on which he adorns with iconic structures.
Spend the Weekend at Canary Wharf
2nd – 5th June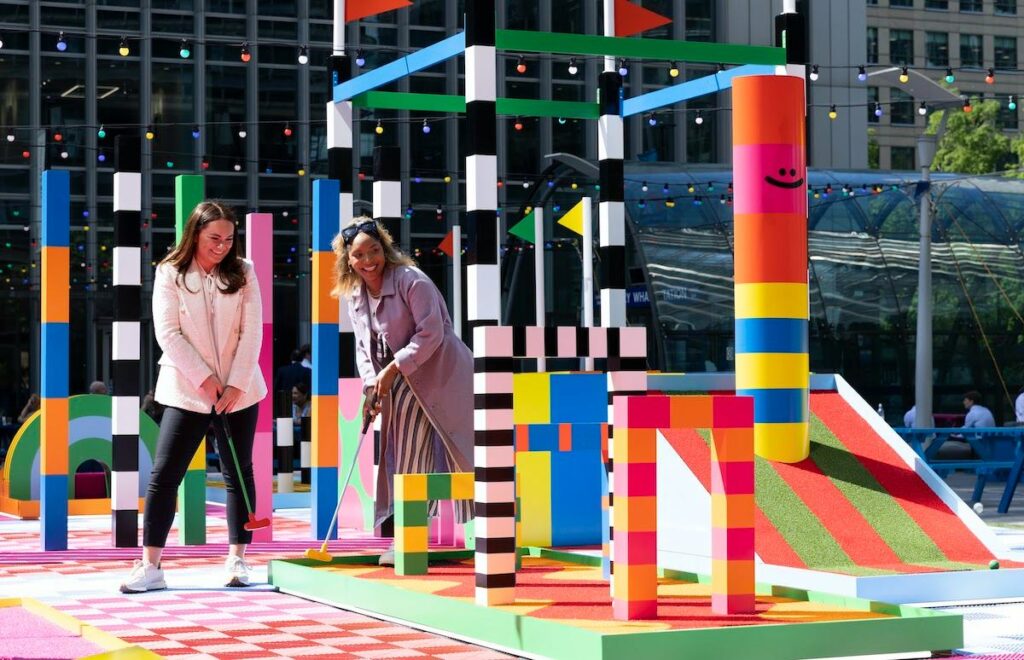 Canary Wharf looks set to be a hotspot for all things fun across the Platinum Jubilee weekend in London, with plenty of events being held across the next few days. From family-friendly activities, art trails, and cool exhibitions, there's lots for the whole family to get involved in.
The eye-catching new minigolf course on Montgomery Square is what we're most excited about – just look at it! Heart eyes. Though, we're also excited for Saturday, when the pop duo Jazz Mino & Clayton will perform in the nearby amphitheatre, in partnership with Busk in London.
Admire Picasso Ingres: Face to Face
National Gallery
From 3rd June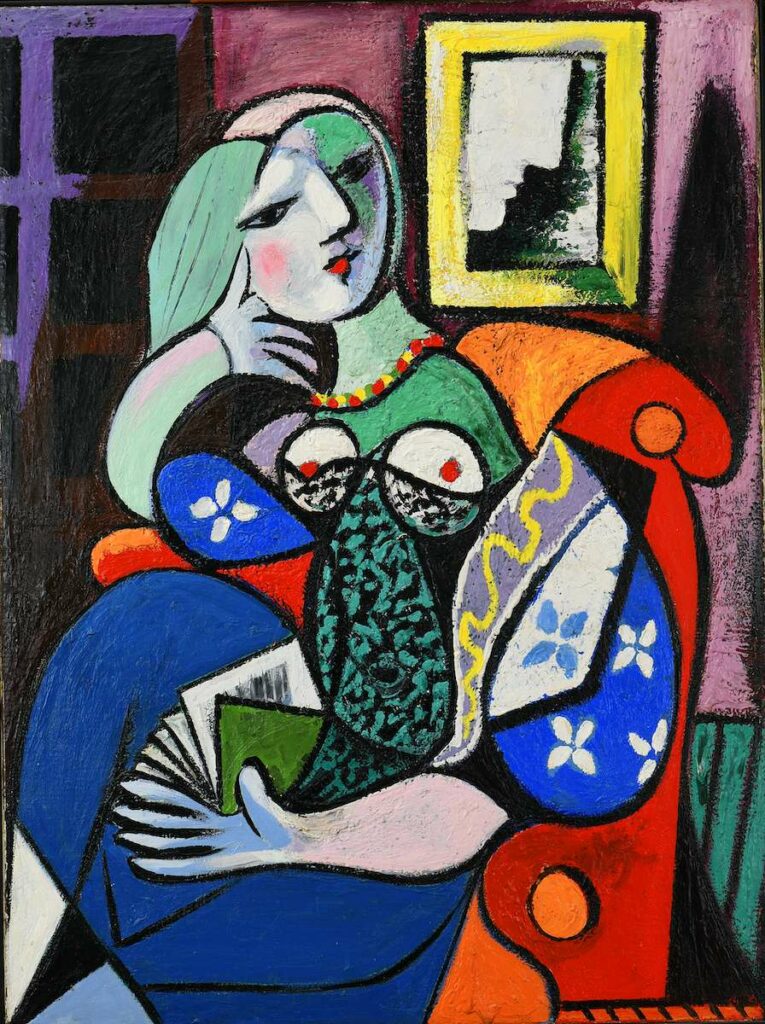 Hurray, we hear you say – finally something to do in London this weekend that doesn't revolve around the Jubilee. You're welcome.
The National Gallery's latest exhibition, Picasso Ingres: Face to Face opens this weekend in London and we couldn't be more excited.
Two of the most influential works, Woman with a Book by Pablo Picasso (1932) and Jean-Auguste-Dominique Ingres' Madame Moitessier (1856), will be hung together for the first time ever. Notice how it looks as if Picasso took inspiration (cough, cough) from the art?
Read More: The Best Art Exhibitions in London 2022
Wembley Park Jubilee Dance Party
Wembley
4th June
Wembley Park will be transformed into a huge street party to celebrate the Platinum Jubilee this weekend in London. The hottest new area in the capital will be home to five stages with dance classes, live music, yoga, and more planned throughout the day.
The likes of Rambert and Pineapple Dance Studios will be making an appearance as well as Circus performers, bubbleologists, and a huge photo opportunity where you can pay tribute to Her Maj'.
The best part? It's all free.
Party it Up at Summer by the River Festival
London Bridge City
From 1st June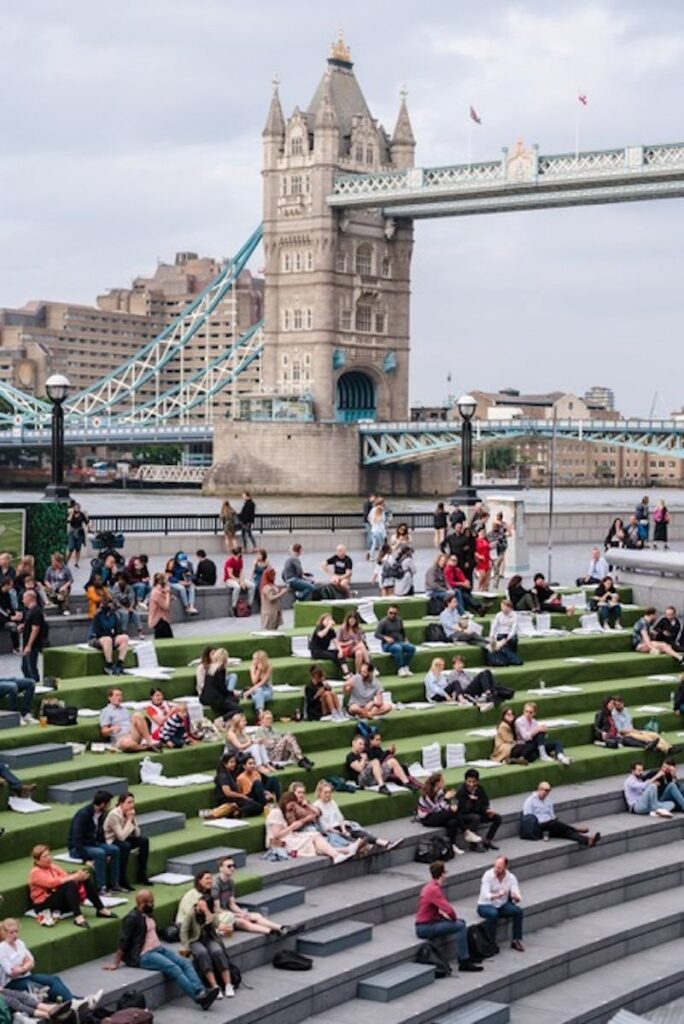 Summer by the River is returning this weekend in London with a phenomenal free range of events throughout the warmer months.
The Scoop, Hay's Galleria, and The Pier will be home to these events, which include music, theatre, dance, comedy, and plenty more. Huge screens will be showing all the major events throughout the festival, from the Jubilee to Wimbledon.
As well as this, there'll be two Miami-inspired pop-up bars to help you soak up the sun with a Pina Colada at your side – The Riverside Terrace and Taqueria Garcia.
Sing Your Heart Out at Mamma Mia! The Party
The O2
Various Dates
We don't know about you, but we're struggling to think of a bank holiday event that could possibly beat an Abba shindig. In fact, this Mamma Mia! party might possibly be the highlight of our summer.
Created by ABBA's very own Björn Ulvaeus, the event is a magical experience that brings ABBA's hits to life over the course of four fabulous hours. Expect a four-course Greek feast, immersive entertainment, and an ABBA disco to round things off. See ya there, Dancing Queen!
Celebrate Mama Shelter's Cheeky MILF Festival
Multiple Dates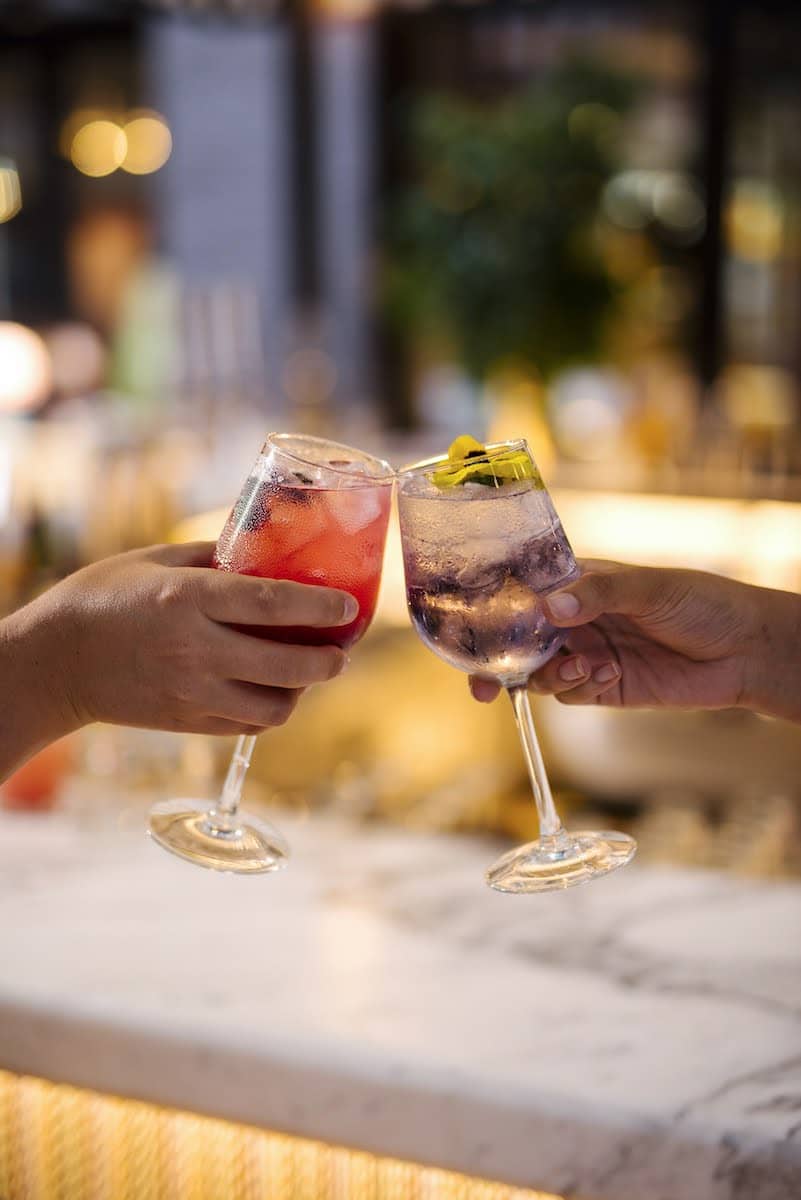 That stands for Mama In London Festival – get your mind out of the gutter. Hotel Mama Shelter's tongue-in-cheek festival kicks off over the bank holiday weekend in London with some major events.
First up, head to the bar between 4pm and 7pm on weekdays throughout the summer and sip £7 cocktails, thanks to a collaboration with Malfy Gin.
On the third of June, Mama Shelter is hosting tea with the Queen (no, not that one!). Her Royal Highness Miss Demeanour will be joining Mama for a Jubilee party like no other. Expect dinner and bottomless bubbles, drag acts, and a DJ to pump tunes all night.
Attend the Immersive Mexican Geniuses Experience
Dock X
From 28th May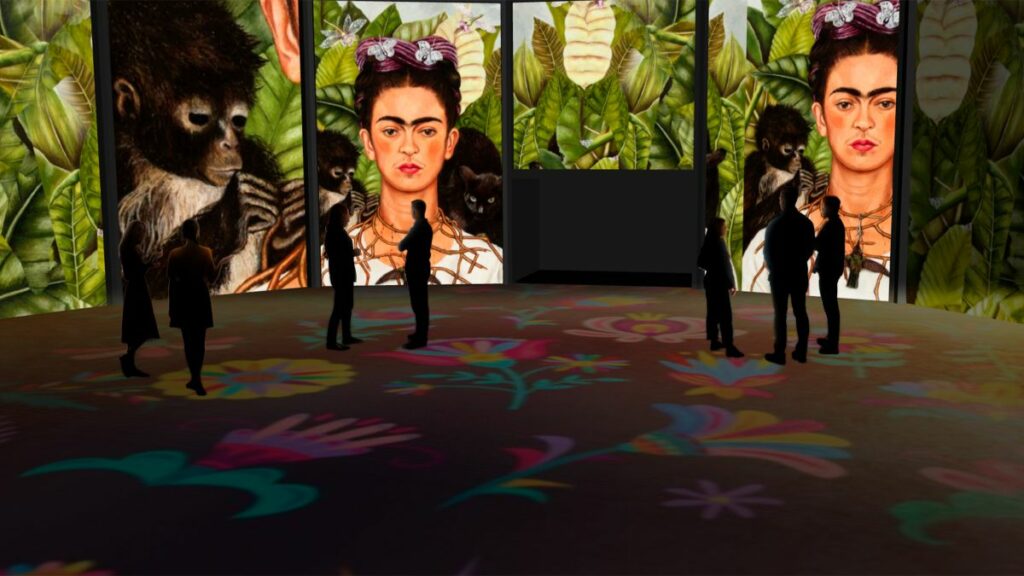 Mexican Geniuses: A Frida & Diego Immersive Experience opened last weekend in London and you do not want to miss it.
This 360-degree exhibition encourages you to delve into the life and work of Frida and Diego through over 300 impressive projections. Experts are also on hand to guide you through the artwork, discussing the impact that these two artists had on the art world.
Excitingly, you're also able to visit some of the beautiful places featured in the art – thanks to virtual reality. The experience transports you straight to Mexico. Yes, please.
Shows on in London This Weekend
2001: A Space Odyssey Live
Southbank Centre
3rd June
For a huge sci-fi fix this weekend in London, head to the Southbank Centre to watch 2001: A Space Odyssey on the big screen, accompanied by a live orchestra. The Philharmonia Orchestra, conducted by Robert Zeigler, will be joined by London Voices Choir to perform the dazzling soundtrack.
Samson et Dalila
Royal Opera House
From 26th May
For those looking for a splash of culture this weekend in London, look no further than Samson et Dalila, Camille Saint-Saëns's operatic retelling of the Bible story of Samson and Delilah.
Elīna Garanča is playing Dalila, whilst SeokJong Baek is the Jewish hero Samson, and Antonio Pappano conducts the Orchestra of the Royal Opera House in what looks to be a dazzlingly emotional production.
Platinum Jubilee Weekend in London: Map
More Things to do This Weekend in London