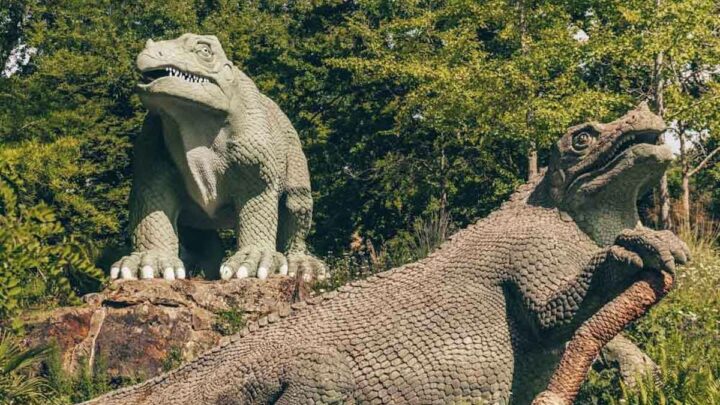 Ready to discover the best things to do in South London? The southern parts of the capital are home to some of the most unique places to see and things to do in all of London.
Despite what the grumpy folk north of the river would have you believe, the areas south of the River Thames are a wonderland awaiting exploration. No ifs, no buts, no discussion.
It may surprise you that most of what is now South London was once submerged, a pretty distant image from the sprawling suburban areas known today. This was partly the handiwork of the Grand Surrey Canal, which ran through most areas.
Since then, significant industrialisation forced the canals of southern London to be filled and replaced with a network of roads and more. Now suburbs such as Southwark, Peckham, Richmond, and Brixton are popular urban hotspots among locals and tourists alike.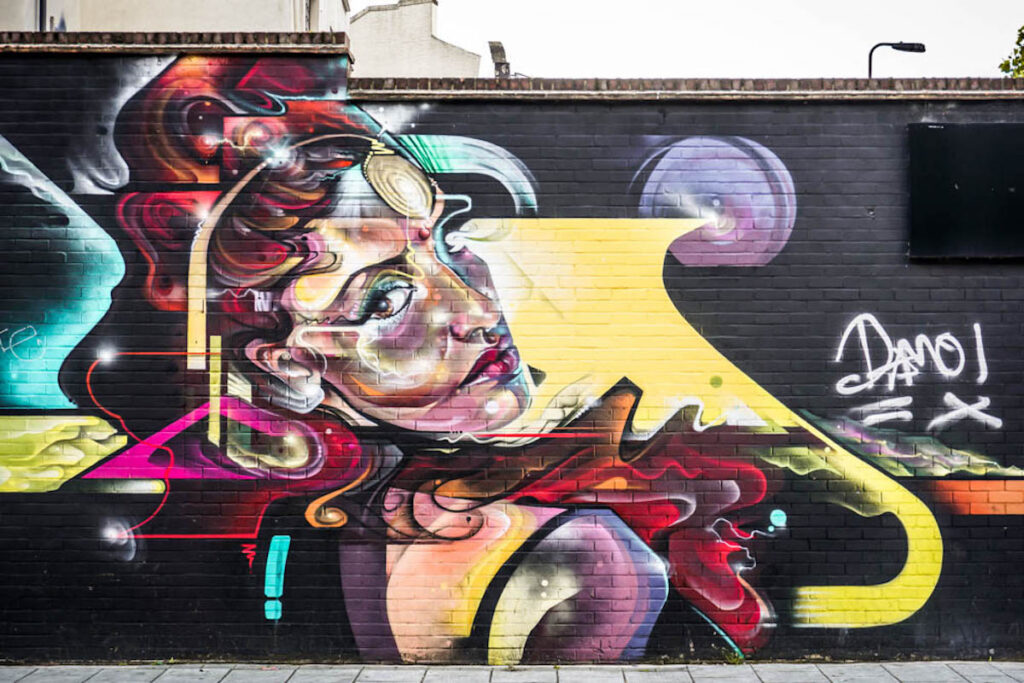 Venturing into the great maze of south London will surprise and entice you with its trendy restaurants, urban markets, art displays, historical museums, and scenic gardens.
Don't just take our word for it, though. Get ready to discover the very best of South London.
What Are the South London Areas?
South London is an epic melting pot of culture and style. The area features the perfect blend of small villages and huge urban playgrounds – from the scenic leafy suburb of Richmond, the history-rich streets of Greenwich, and the nightlife of Clapham, to the vibrant streets of Peckham.
While exact answers will vary from Londoner to Londoner, the south of London generally comprises Croydon, Greenwich, Crystal Palace, Brixton, Tooting, Wimbledon, Brexley, Bromley, Kingston, Lambeth, Lewisham, Merton, Richmond, Southwark, Sutton, and Wandsworth.
Things to Do in South London
Climb the O2 Arena Roof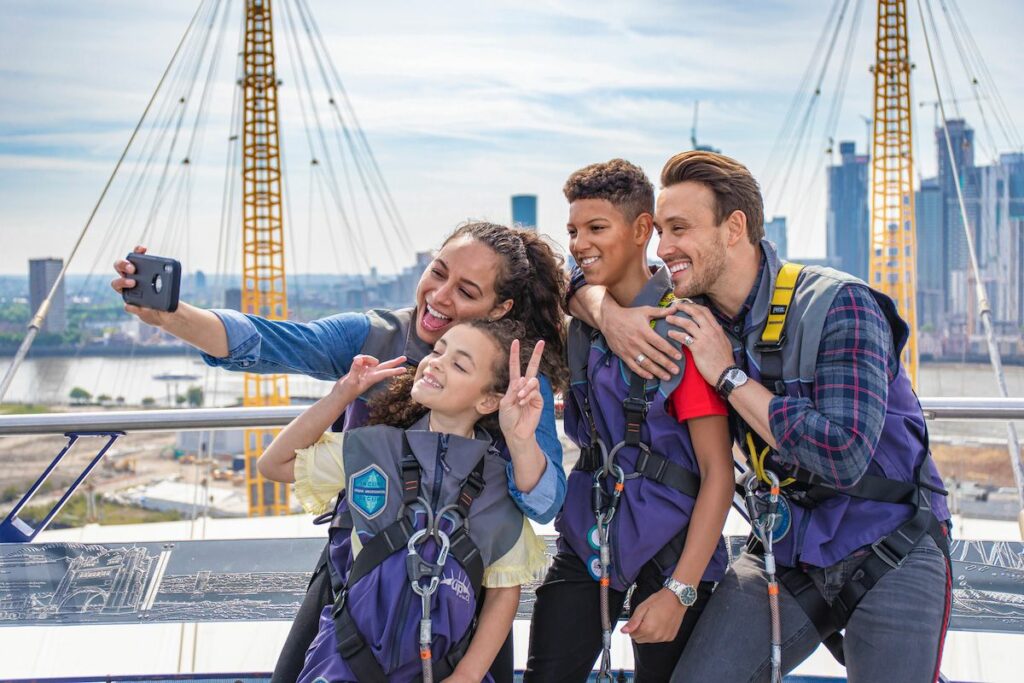 Famous for hosting some of the best musicians and bands of the last decades, paying a visit to the O2 is a must-do when in South London. The O2 Arena, originally built as the Millenium Dome in the year 2000, is a major highlight of the Greenwich Peninsula.
A 52-meter climb to the top of the O2's roof undoubtedly provides the best views of London – you can book this activity here. And while you're there, why not have a go at bungee jumping? Or, keep your feet firmly on the ground and explore the huge entertainment and restaurant complex inside.
Go Dinosaur Hunting in Crystal Palace Park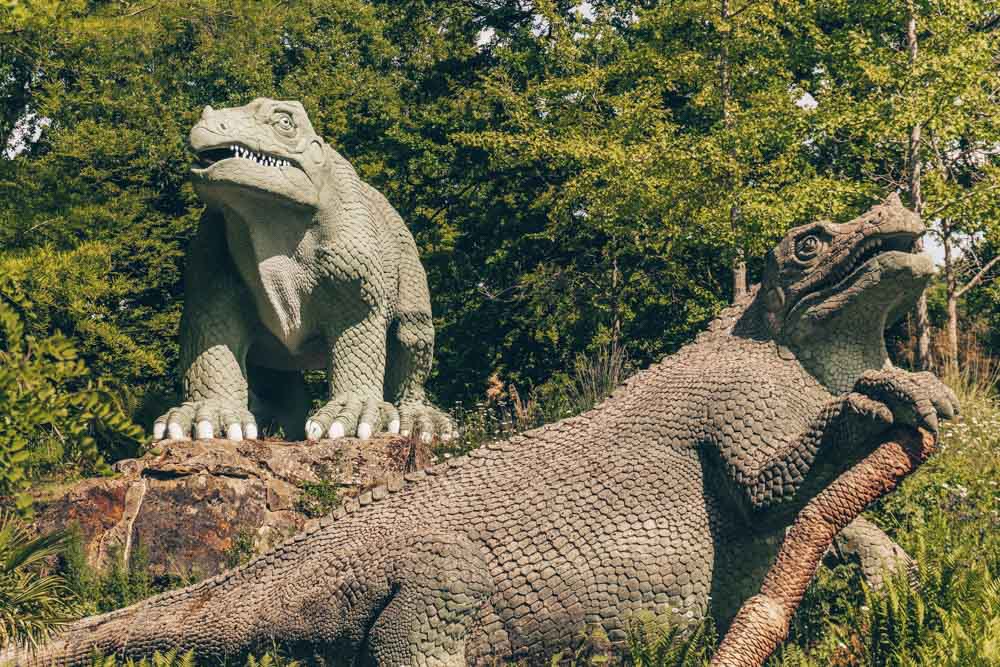 Crystal Palace Park is many things: it's one of the most beautiful places in South London, a retreat from the buzzier tourist attractions, and perfect for those days where grabbing a coffee and having a wander sounds perfect.
Crystal Palace Park is also, strangely enough, home to dinosaurs. Well, to be fair, dinosaur sculptures. These are the remains of a Victorian-era theme park restored in 2002 as a prime attraction for the garden. Have a go and see how many you can spot.
As far as free things to do in South London go, this is pretty cool. And totally weird.
Indulge in Richmond Park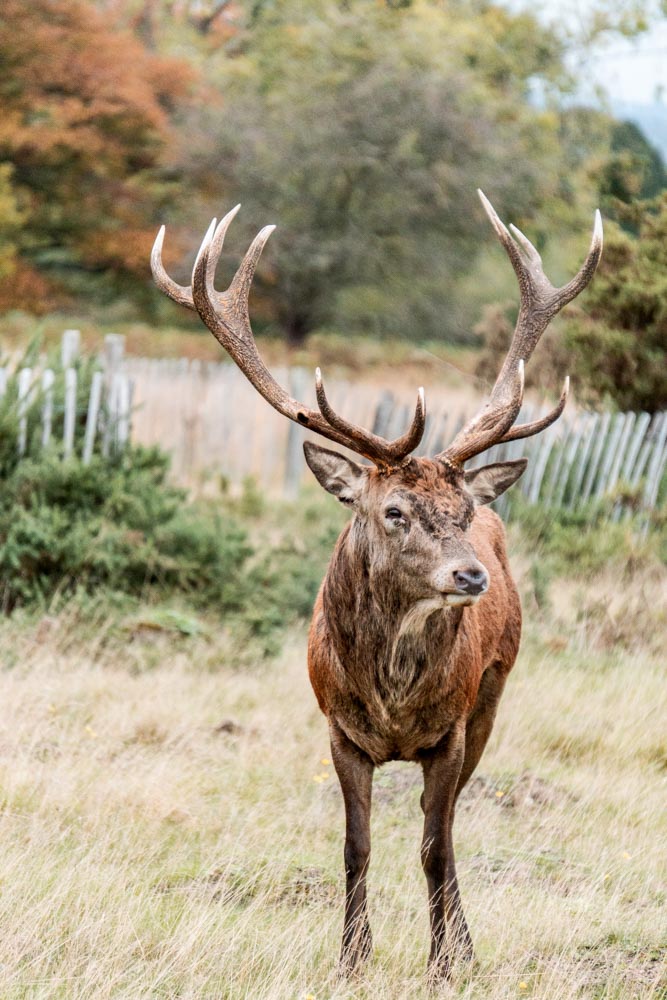 The Richmond area is a nature-filled haven. In fact, known for its tree-lined streets, sprawling green parks, and magical views of the River Thames, it's any nature lover's paradise.
One of the best things to do in South East London Richmond is to visit one of the few open deer parks in London. Spotting some deer and enjoying the escape Richmond Park offers from London's craziness is an excellent addition to any trip.
Read More: Richmond Deer Park Guide
Ride the London Eye
Easily one of the most recognisable landmarks in south London—and we'd wager the whole of London—the London Eye is a must-do on this list.
The 30-minute ride is perfect any time of year, but we suggest a late afternoon trip if you want to get the most out of it – time it around sunset and you've scored a major photo opportunity. If you're in London over New Year, treat yourself to the firework shows centred around the Eye.
A few minutes walk from the Eye, you will find several great restaurants and street markets in the Southbank area.
Stroll Through Streatham Rookery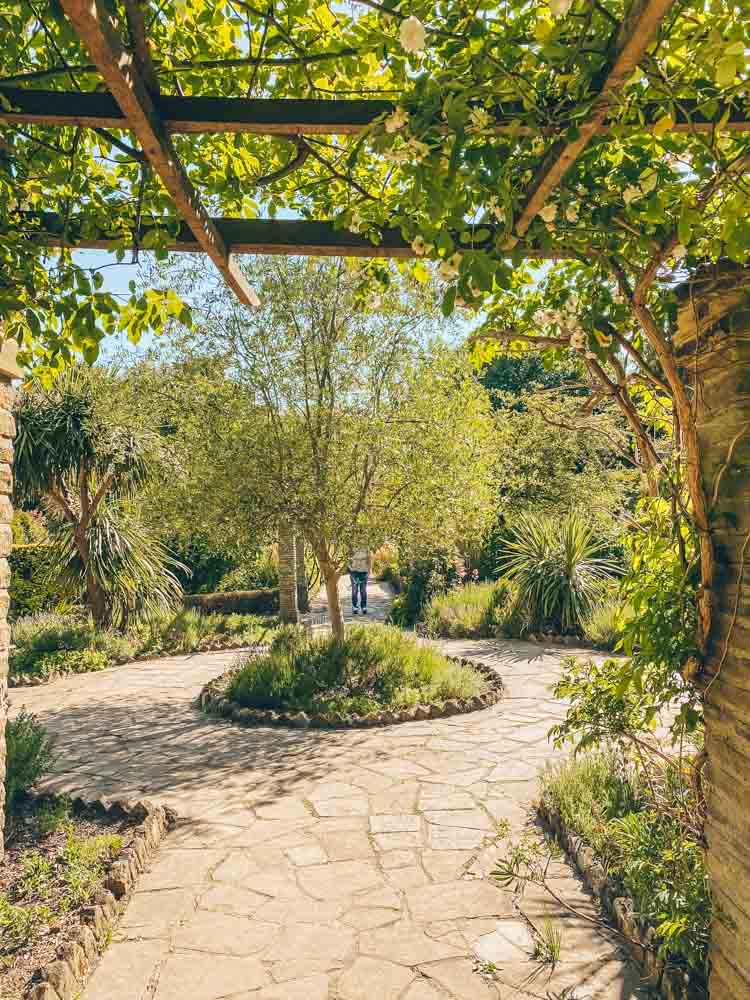 Originally formed around a private house, the Rookery is now one of the best formal gardens in London. This large, carefully-curated historic garden spans almost the entirety of Streatham Commons.
It includes numerous cascading ornamental ponds, an Old English Garden, a White Garden, ornamental native hedges, and a community garden. It also houses a variety of wildlife in its more wooded areas.
Take a Dive at Brockwell Park Lido
Suppose a shimmering 50-meter deep, pristine pool surrounded by art-deco buildings and picturesque gardens appeals to you? In that case, one of the most fabulous swimming pools in London, Brockwell Park Lido, is perfect.
Embracing the waters and scenery of Brockwell is enough to make anyone fall in love, but there's more. The park also offers excellent grub in the form of Lido Café, perfect for hungry stomachs and wet feet.
Watch an Indie Film at the David Lean Cinema
Located in the Croydon Clocktower on Katherine Street, you'll find the David Lean Cinema. Aside from a brief closure in 2011, this piece of British cinematic history started screenings in 1995 and, to this day, continues with screenings six days every week.
Situated in the learning and cultural complex, you can take in the regular screenings and spend time in the library and museum. Afterwards, have a specialised drink at the Arts Cafe Bar.
Get Artsy at Peckham Levels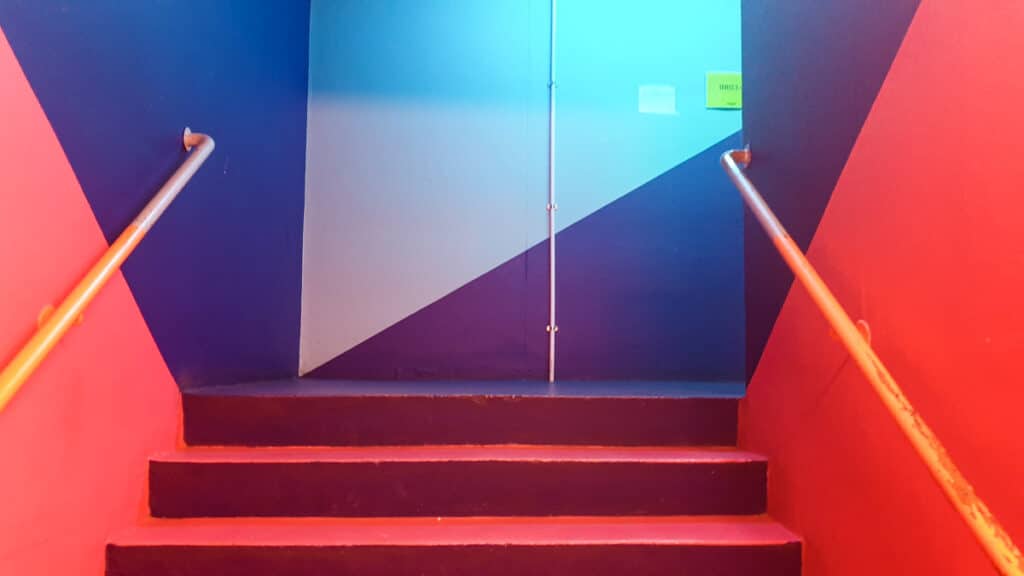 It's no secret that we adore Peckham Levels – the former car park is now a seven-story arts space, focusing on local artists and indie businesses. Above and beyond this, Peckham Levels also has a premium cocktail bar, a full yoga studio, several food vendors, and dedicated pop-up creative spaces.
And it's also one of the best places to party in South London.
Top picks very much include Near & Far, a bar inspired by world travels, the menu and decor of Near & Far traverses continents and styles. It now features among the best South London places to visit.
Head to the Greenwich Museums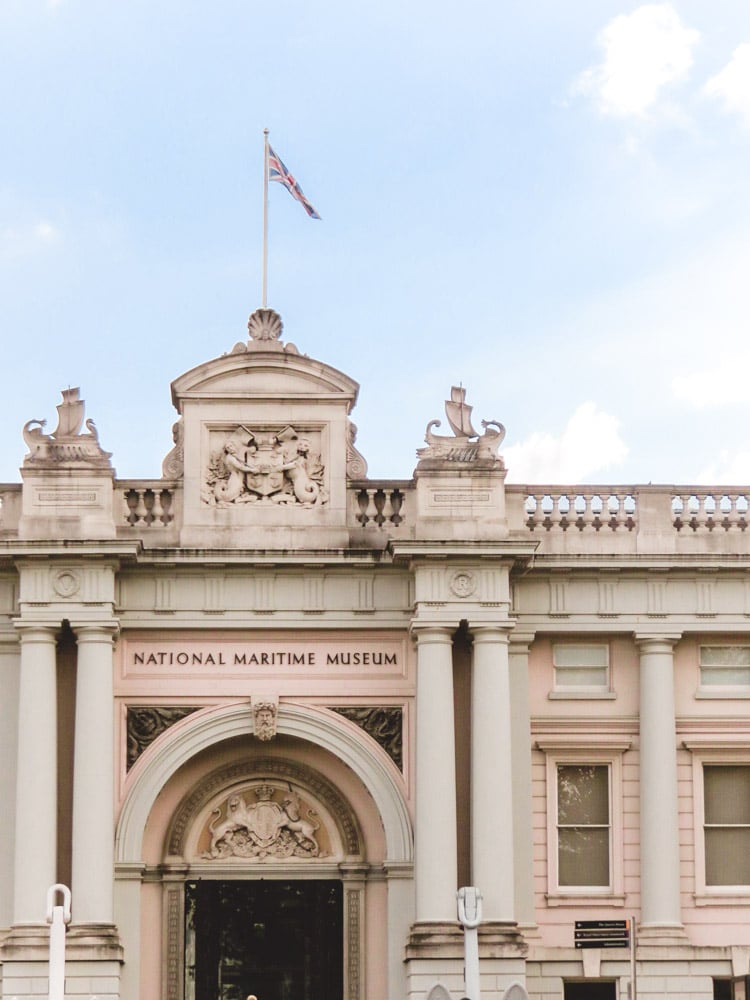 Greenwich is still one of the most historically rich places in South East London, and you won't have to look very hard to find examples of this. In fact, the abundance of Royal Museums are a great place to start.
The Cutty Stark (one of the last British Tea Clippers ever built) now serves as one of the most beautiful museums in London. Climb aboard and learn all about the job of a rigger, as well as how life on the seas was spent.
Visiting The Cutty Stark, the Painted Hall, and the Royal Naval College are fun things to do in South East London.
Scare Up Spooks at Nunhead Cemetery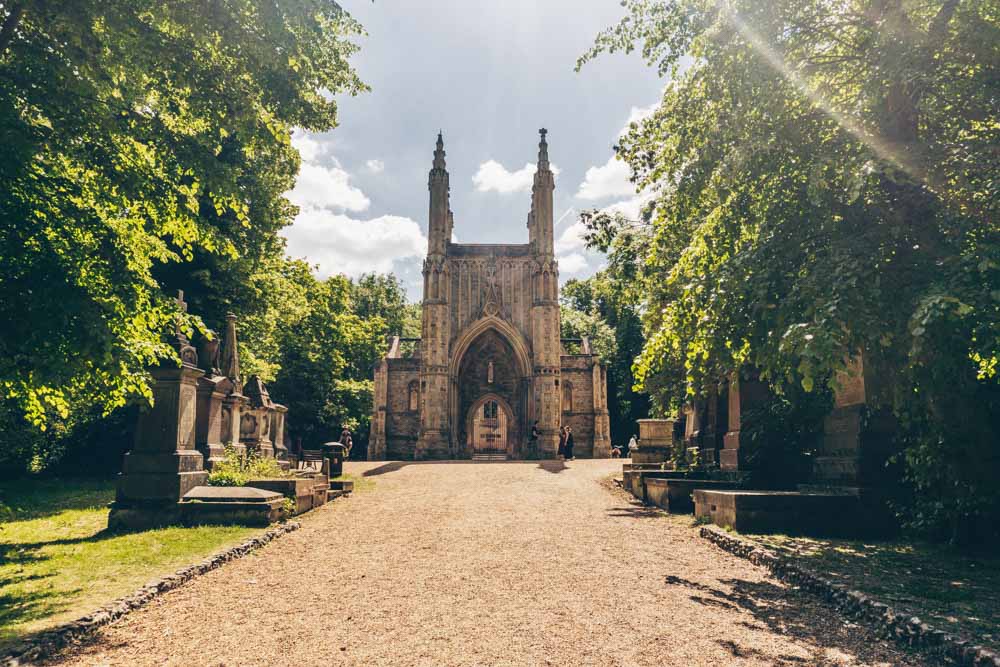 One of the Magnificent Seven cemeteries in London, Nunhead Cemetary is a legend come to life. Compared to the other cemeteries, it is perhaps one of the least known but most hauntingly beautiful of the seven.
Take a walk through this Victorian remnant that showcases monuments dedicated to the most prominent citizens of the time. They're surrounded by more miniature gravestones that commemorate others.
Read More: Our Guide to Nunhead Cemetery
Tour Eltham Palace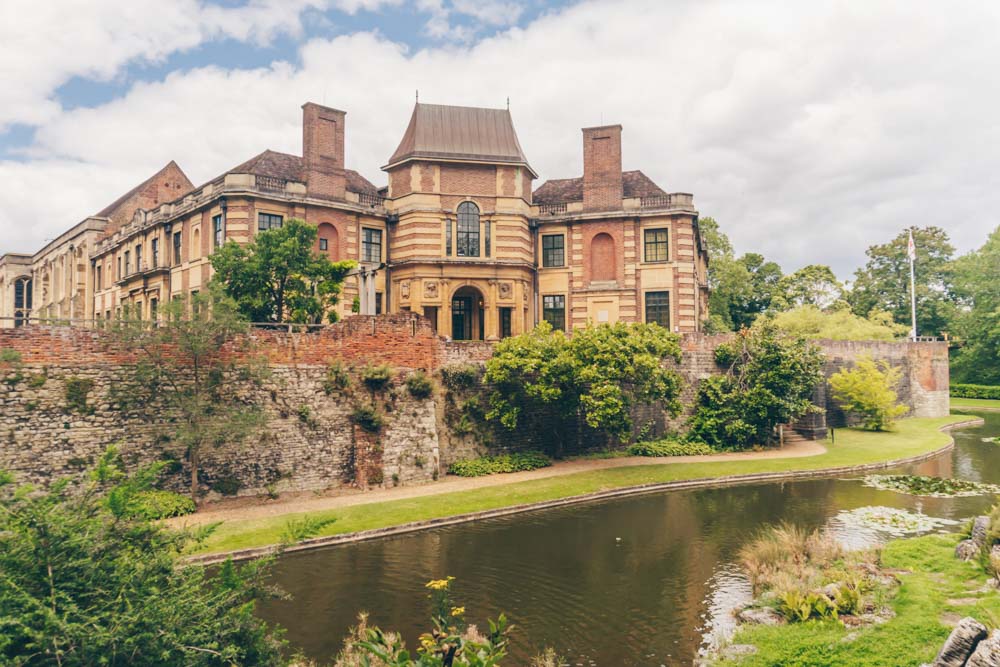 Another Greenwich great, Eltham Palace, might not be on the list of the most renowned castles in England, but it should be. This art deco castle is a sight to behold.
The childhood home of King Henry VIII, this magnificent palace is now open to the public as a historical exhibition. What's nice about Eltham is that it is relatively quiet because it isn't as well known, so your day trip here will be peaceful, serene, and certainly memorable.
Party the Night Away at the Bussey Building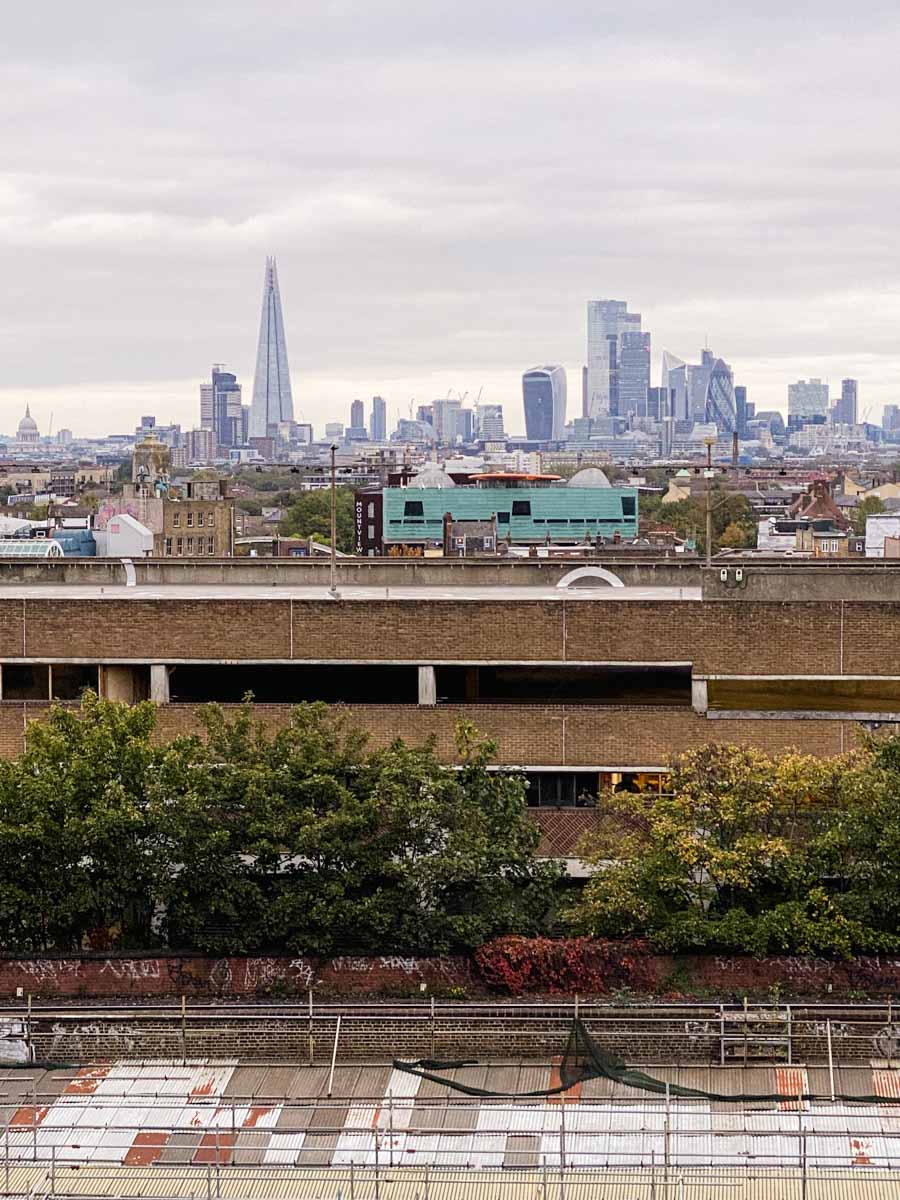 The Bussey Building is prime real estate for party animals – it's packed with brilliant venues to drink away evenings.
On the top of the Bussey party-goers list is CLF Art Cafe. Along with the delights of the cafe, there are also regularly hosted music festivals. For a genuinely great time, the venue hosts the world's biggest soul party — The South London Soul Train.
You should also check out the stellar Bussey Rooftop Bar which sits atop the Bussey building in Peckham, boasting 360-degree views of all of London.
Heaps of History at Horniman Museum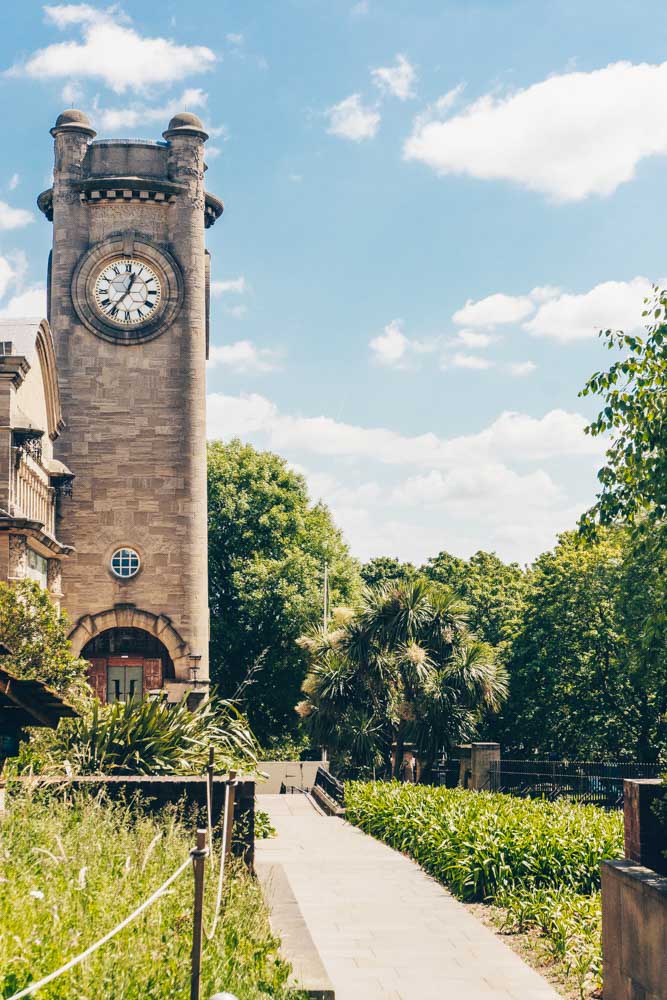 As far as great places to visit in South East London go, the Horniman Museum is a dream come true if you're a history buff. Although it doesn't see the traffic of the other major museums in London, it certainly is worth the trip.
You'll find this gem in Forest Hill. It features a butterfly house, music gallery, animal walk, nature trail, aquarium, world gallery, and much more.
It also boasts one of the most unique exhibitions of taxidermy dating back to the Victorian era. Check out the Horniman Walrus — it's quite something.
Celebrate with Festivals on Clapham Common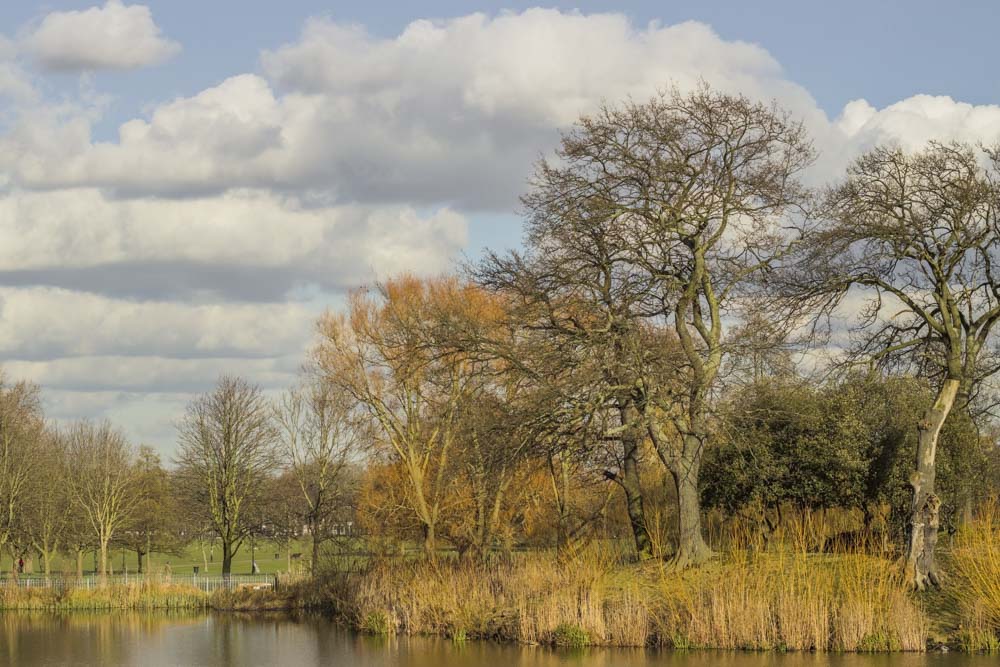 Clapham Common has long been a holy ground of sorts for festivals of all kinds. With a primary focus being music and arts festivals, any visitor to the Commons can be sure they're in for a good time.
Some recent festivals included the YAM Carnival (a celebration of black culture and music) and RTRN II Dance (drum and bass focused festival for EDM). Also included was ALT+LDN (coined as 'London's first alternative hip-hop and rock festival).
They've yet to announce their entire summer line-up for Clapham Common, but YAM Carnival and Electric City are two of the biggies in 2022 announced so far – we highly recommend checking them out.
Read More: London Festival Guide 2022
Explore Kew Gardens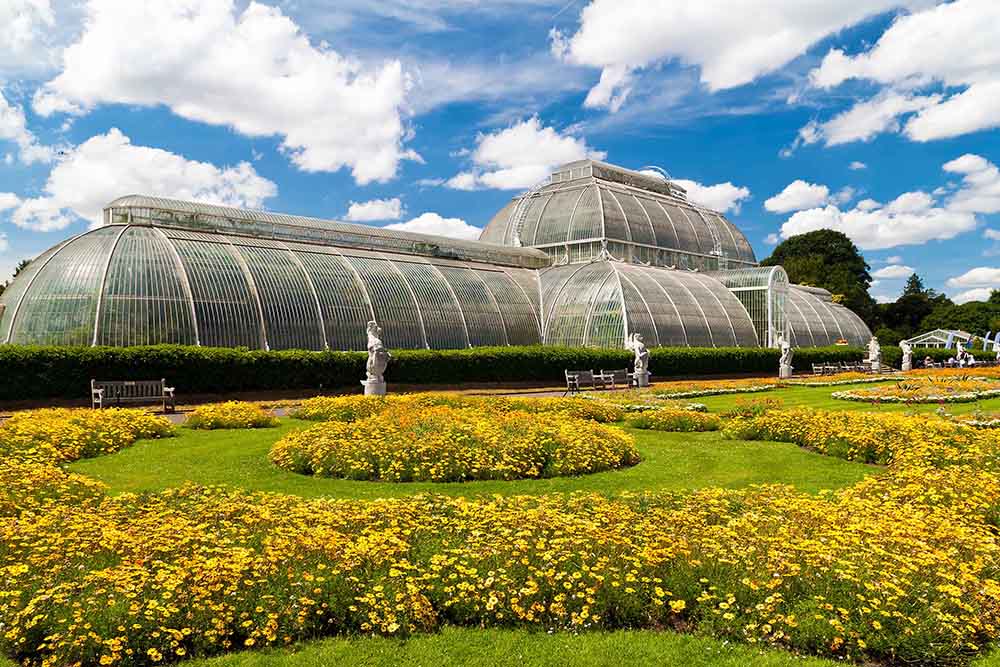 The Royal Botanical Gardens in Kew is most definitely one of the jewels of South London – and it's also the largest UNESCO world heritage site in London.
Take in the sprawling vistas, curated landscapes, and architecturally stunning glasshouses during your visit, which house some of the rarest plant life in the world. Kew Gardens is also the home of the world's most significant seed conservation projects to protect endangered plant species.
Things to Do in South London: Eating & Drinking
Munch a South African Braai at Kudu
Kudu is an authentic and perfectly designed South African inspired restaurant in the heart of Peckham. Trust us – nothing beats the smells and tastes of Kudu.
While their dining space is stylish and elegant, their menu is bursting with classic open flame-grilled meat topped with tantalising herb rubs and sauces. Opt for the dry aged T-bone, beer pickled onions, and treacle bordelais braai and your stomach will thank you.
Maltby Street Market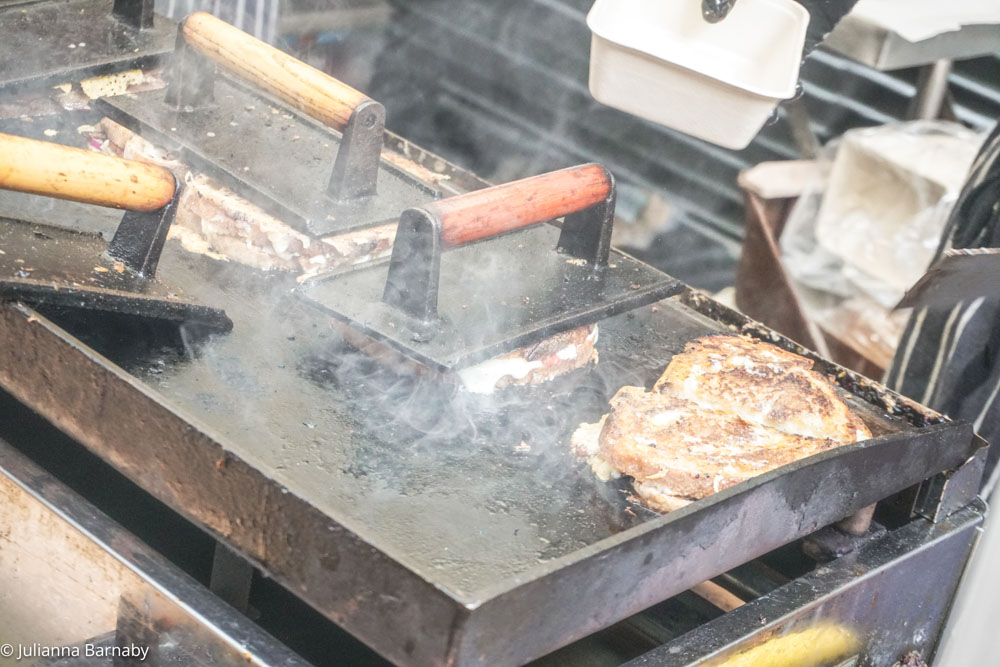 For a fun (and tasty) weekend outing, the Maltby Street Market is pure heaven. For this market adventure, numerous artisan food vendors and shops sit around Ropewalks' Victorian arches every weekend, serving up toothsome fare.
Start with a cheese toastie from The Cheese Truck, before exploring the rest of the market – and inevitably making a pit stop at Bad Brownie for a gooey treat.
As far as weekend street markets go, this one in Bermondsey sits at the top of the list.
Bermondsey Beer Mile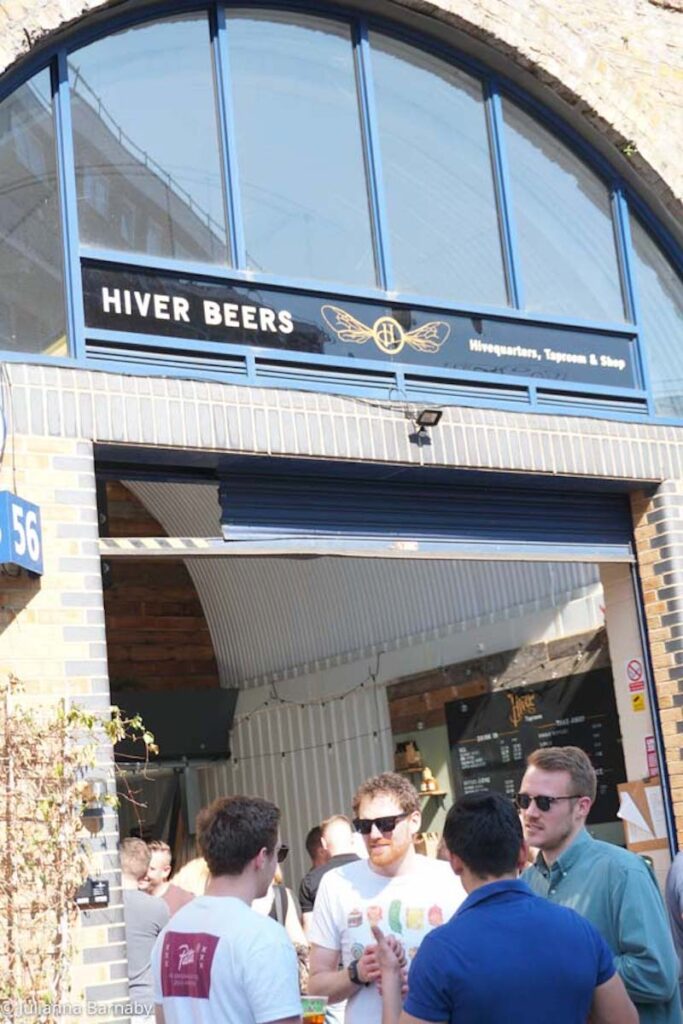 For thirsty travellers, Bermondsey Street boasts some of the best bars in South London, and finding the perfect ale or stout is always just a few steps away. Spending an afternoon bar-hopping here is one of the best things to do in South London.
With several excellent pubs and restaurants along this street, you'll have plenty of choice. Though, our top picks include The Barrel Project, Hiver, and Anspach & Hobday. Start with these for a cracking afternoon.
Top Shopping Spots in South London
Explore Brixton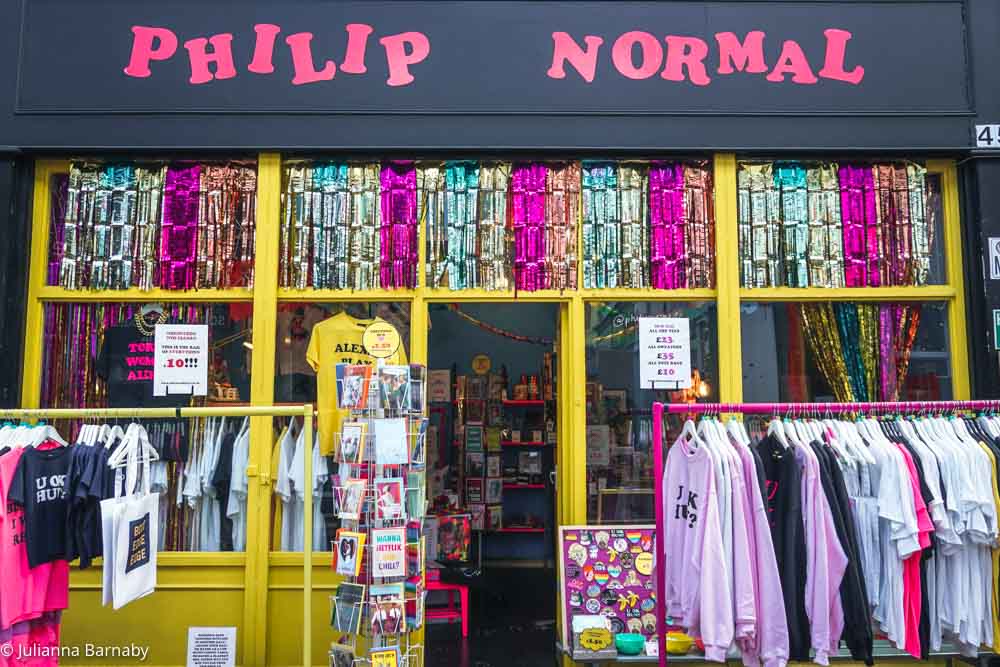 Brixton is home to a few great indoor and outdoor markets filled with the most fun things to do in South West London. It's a vibrant entertainment, culinary, and retail hotspot with an edge of coolness other areas of London have tried to replicate (and failed).
Among the best of these are Brixton Village and Market Row. And, just in case you were wondering, food is a top prize at these markets, with more than 130 independent vendors selling their more-ish goods.
Beyond the excellent food, you should take a walk through the dozens of retail shops that cater to everything, including clothing, art, music, and crafts.
Deptford Market Yard
A derelict goods yard transformed into a truly modern shopping experience, The Deptford Market Yard hosts, without a doubt, some of the most eccentric trades and their wares in all of London.
At Deptford, expect a large variety of foods, drinks, shops, and creative spaces, all with a distinct south London flair. We especially adore the Iyouall store and their quirky home goods.
Practical Tips for Exploring South London, London
Although South London doesn't feature much on the underground tube system, you should find it easy to get where you want to be with the above-ground train system.
We think that makes South London really unique is its love and appreciation for the arts. Include a couple of the many museums and art exhibits in your trip for an authentic South London adventure.
Where to Stay in South London
Intercontinental London – The O2
If exploring Greenwich is a priority on your trip, there's no hotel more luxurious or convenient than the Intercontinental. Make sure to book a room on a higher floor to make the most out of the dreamy views over the peninsula.
Hilton London Bankside
With an indoor pool, a dazzling cocktail bar, and brilliant restaurant, Hilton London Bankside offers an array of services, going above and beyond many of the capital's hotels. Rooms are stylish, with some offering an indulgent city view.
Park Plaza County Hall London
Situated on the South Bank, this hotel boasts plenty of rooms with views of the iconic London Eye. Rooms themselves are spacious and modern, with sofas and a small living space to add an extra touch of comfort.
Discover More South London Area Guides